Visit us today for Skin 2 Envy!
Skin 2 Envy LLC is a Facial and Waxing Studio located in the heart of beautiful downtown Dover in the Seacoast of New Hampshire.
Jamie Williams is a Licensed Aesthetician providing an unforgettable facial experience to restore your skin's natural beauty and radiance.
Treatments are customized according to your skin's needs. In addition to a variety of Skin Care treatments, Skin 2 Envy LLC also offers Waxing and Eyelash and Eyebrow Tinting, as well as a range of professional skin care products in a comfortable setting.
Jamie's approach to skincare is all about balance and consistency and she will address your specific concerns and meet your exact skin needs as a result of a personalized skin analysis.
To book your treatment, call 603-502-8731 or click here to book online 24/7.
Services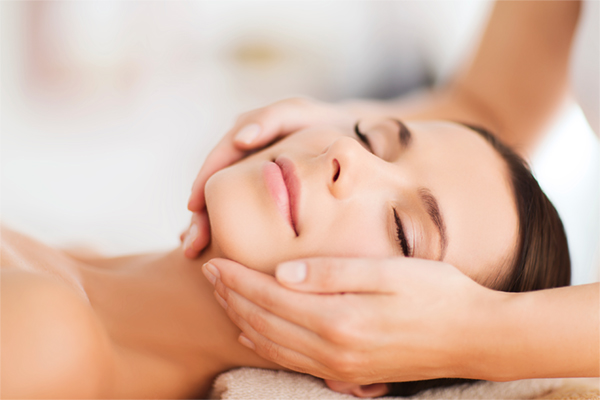 Professional products and innovative treatments designed to provide your skin with exactly what it needs for a more envious complexion!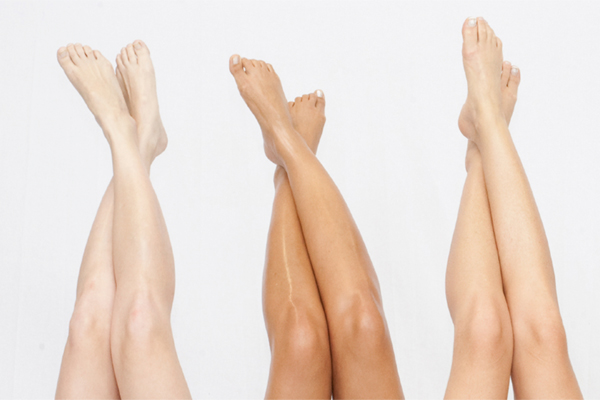 Hair today, gone tomorrow!  An Italian wax containing 98% natural ingredients, Colophony FREE and superior hair gripping strength on the actual hair, not skin.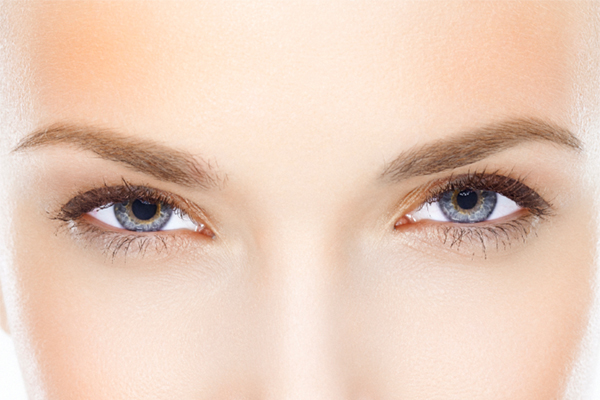 Wake Up with Makeup! With a hint of tint lashes and brows are enhanced with custom-blended colors revealing Eyes 2 Envy!
Book Your Service Now
Hours:    Monday & Thursday ~ 12-9 /  Friday ~ 10-5

We're passionate about our work!  Here's what our guests think.
"I have worked with Jamie for several years and found her to be impeccable in her work ethic. She has a passion for what she does."

Dee Joyce

"Had my first facial- well worth it and a very relaxing session. Would highly recommend."

Jacqui Aitkenhead-Peterson

"The best brow wax of my life! I was being super picky and even brought a picture of my dream brows in (who does that?). I'm so ecstatic with the results! Thanks Jamie!"

Richael Corr

"Jamie always provides quality service at reasonable prices!"

Amanda Mason-Sekula

"For several years I have been shaving my body from neck to toe. The hardest part shaving my body was "down there". I finally built up the nerve and made an appointment. Still a bit scared and nervous about the pain that could be involved I showed up for my appointment a little bit early. Stripped naked from the waist down and with a towel to cover my modesty (never once was I totally exposed) Jamie got started. Forty Five minutes later and I was as smooth "down there" as a babies derriere. Jamie was very professional and when all was said and done I was extremely happy with the results. If you are a guy and considering  having a Brazilian to impress your significant other, I highly recommend Skin 2 Envy in Dover, NH. After all, if girls can handle it so can guys."

Jim S.

"Jamie is aahh-ma-zing! She is very knowledgeable and has great recommendations. My skin really agrees with the Dermalogica products she uses and has never looked better. I also love the specials she runs each month. Skin 2 Envy is an excellent addition to the Seacoast! Definitely make an appointment and tell your friends."

Alyssa Kotila

"Jamie is extremely knowledgeable and takes time to clearly explain the procedure/process and answers questions confidently, providing information that is useful for home treatment. She knows her products and does not push them on the client. The facial was cleansing, soothing, and purifying. The atmosphere and Jamie's tone set the stage for a fully rewarding and relaxing experience…one that is worth repeating."

Pam C.


"I enjoyed my first visit with Jamie at Skin 2 Envy this month and it was fantastic! She was such a joy to be around and made me feel very comfortable immediately. The room was calming and comfortable. It smelled wonderful and the heated table was a lovely surprise. I initially went for the 'Express Skin Treatment' but when my 45 minutes was up, there was no way I was getting off that table! Jamie graciously and easily continued my treatment (haha, awesome) into what is called the 'Customized Skin Treatment'. Heaven the whole time…I'm still sighing from it. Before I left I purchased some of the products she used from a line called 'Dermalogica' and have been using them ever since I left. My skin continues to feel silky and healthy. Counting down the days when I can visit again!"

Amy Loeser


"Jamie is a gifted practitioner! She knows her stuff and the environment is SO relaxing!"

Marina MacDonald


"It is always a pleasure to have an appointment with Jamie. She is highly skilled and very easy to talk to. She is knowledgeable about her product line, but is never too pushy. I have seen a dramatic difference in my skin since seeking her services. The studio is well decorated and clean, with soft music playing. The location is downtown Dover is ideal, with ample parking available on the street."

Melanie D.


"Jamie is very professional and enjoyable to talk to, which makes the entire experience more comfortable. I have been getting waxed for over a decade and her studio and services are the best I have encountered. After moving here from Seattle, hers was the first studio I tried and now I won't go to anyone else."

Mary Z.


"I had a facial yesterday and it was like being reborn! I learned so much about my skin and got the most thorough treatment you could imagine. The finishing facial, neck, shoulder and arm massage was incredible. She spent a full 75 minutes with me. What a value! What a beautiful, relaxing space with state of the art equipment and products. Love the downtown location!"

Teresa L.


"Jamie is professional, knowledgeable and cares about her clients and their skin conditions. Her facials are amazing from start to finish and I won't let anyone except Jamie wax my eyebrows! Thank you Jamie, for making my skin look and feel so wonderful. The studio is lovely. I feel calm and serene the minute I walk in the door."

Monique K.


"Jamie is an amazing Esthetician. Very knowledgeable! She is dedicated to her craft and gets great results!"

Tricia Utley

"Jamie is wonderful at her craft. She is the best esthetician I have had. Her facials are the best and she is extremely professional!"

Janet Scott Salsbury

"Jamie has always done great facials, but the one I had last week at her new place in Dover was amazing. She spent almost two hours with me at the end of her Saturday and answered all of my questions. My skin feels and looks so much better now, a week later. I highly recommend getting a facial here!"

Melissa Keith

"I've been seeing Jamie about 8 years now- have always been diligent with my skin routine and have breakouts here or there-but recently was hit by adult acne this past month on my chin and cheek- it was painful and looked awful.  I had a lunch time LED treatment and in 24 hours 80% acne gone!!!!  90% gone in 72 hours and I can't wait to get my second LED treatment in 2 weeks.  I am beyond amazed with the results!!!  It is a miracle treatment.  Thank you Jamie!!!"

Riona Francoeur

"I started seeing Jamie about 6 or 7 years ago and I'll tell you, I won't let ANYONE else touch my eyebrows!  I'd follow her to the end of the world for all of my waxing and skincare needs.  Thanks Jamie!!"

Jessie Troy

It's pretty much impossible as a male to find a salon offering Brazilian or even leg waxing anywhere in the Seacoast.  In the past I had to travel to Boston, but those days are over since discovering Skin 2 Envy.  Jamie operates a nice business out of a quiet space in Dover.  She uses high quality wax, which removes hair very cleanly and with much less pain than I am used to from other services.  This was the cleanest waxing I ever had and I am very glad to have discovered Skin 2 Envy!!  I have already scheduled my next appointment.  To everyone concerned about more intimate waxing like upper legs and Brazilian Jamie is extremely professional and yet very easy going, super friendly and funny during the entire service."

Christian Z.

"Gorgeous room in a quiet building, you completely forget the super conveniently located spa is right in the center of downtown Dover. Jamie is amazing. I first went to her for brow tinting and some facial waxing- the first time I've ever waxed or tinted, and she was great! The color and the shaping was perfect, and the waxing did not hurt one bit. Four weeks later I went back and added on a facial, girl is a miracle worker. I have adult acne and it's very embarrassing. I've had facials at least once a year since I was 14 and this is hands down the best I've ever had. A week later and I still wasn't breaking out."

Lauren M.

"From the waiting area, to the reception desk, to the treatment room, the environment is peaceful, and well appointed. Jamie is a wonderful esthetician. She makes it a point to really get to know her clients and to design each treatment around what will make your skin healthy and radiant. I highly recommend Jamie!"

Nikki W.

"Beautiful spot in downtown Dover! Loved my facial with Jamie… can't wait for my next one!"

Mariah J.

"Another great facial!!  You're the best, thank you Jamie."

Jeanne Carragher Foote

"As a male, I was hesitant to book a service. But I am so happy that I did! Jamie's years of service were clearly showcased in her professionalism and expertise. I will be back!"

Robert Sekula

"I've been going to Jamie for my waxing needs for years and she is the best! I don't trust anyone else to shape my brows the way she does. She has a fantastic line of products and the space is beautiful."

Alexandra Dozet

"I had the pleasure of meeting Jamie for the first time as a colleague years ago, and was amazed at her drive and thirst for knowledge and training in her field. I couldn't imagine anyone I would trust more with all of my skin care needs or someone else I would recommend to my own clients. Her advanced training sets her apart, and I would consider it fortunate to get into her busy schedule!"

Jessica Vassillion

"I have been seeing Jamie for years! I get my waxing, facials and tinting only done by her and she is fantastic! So glad I found her when I did… I will never go anywhere else. She offers wonderful lines of skin care products that I use and see great results in my skin."

Alyssa Bull Crawford